| | | |
| --- | --- | --- |
| Welcome | | You are not currently logged in. |
Log in for New Features!
Brothers and Sisters, please log in for some great new features! First and foremost, under the Member's Resources section you will find a newly added Shop Steward Program area. This area has a clickable link to the invitation/announcement by Brother Craig Dagen. He has put a lot of effort into making this a reality and resource for the membership.
Read More...
MDA Recognition
The El Paso Association of Firefighters Local 51 has won the 2013 Jack Bostick award for "Highest Dollar Increase" over 2012. Jack was the founder of the Fort Worth Local and served as the IAFF/MDA liaison when the 60th partnership between the IAFF and MDA began 60 years ago this year. Be Proud of this accomplishment.
Read More...
Login for Letter From President Tellez
Attention Members, login and visit the updates/ information section of the Member Resource section for a letter from President Tellez regarding the Arbitration Award.
Login for Arbitration Document
Attention Members, Login to access and view the Arbitration Award document. You will find this under updates/information in the Member's Resource (protected) area of the website.
Hidrant News
Daily Drink Specials
Monday $2.00 Kazi's 7pm-11pm
Tuesday
$2.00

Tequila 7pm-11pm
Wednesday
$2.00 16 oz draft beer

7pm-11pm
Thursday
$2.00 Premium shots 7pm-11pm
$3.00 Bombs (Jager, Vegas, etc)

7pm-11pm
Friday
$2.00 Premium Shots 7pm-11pm
Saturday
$1.50 Wells ALL DAY
Sunday
$1.50 Domestic Beer and Wells

5-10pm
Happy Hour Prices everyday from 11am to 7pm!!
Live Music Thursday, Friday, and Saturday Nights!! No Cover Charge!!
Appreciation gifts for PAC contibutors
Attention PAC Contributors! Your support is always appreciated. As a token of our gratitude we have nice incentive gifts available at the hall. Come pick yours up!
MDA Update
There has been many questions regarding what boots are to be used for the Boot Drive. As per Chief Pena, you may use your boot. If you want to leave your gear intact and ready to respond, you may use the boot of an off duty, permanantly assigned person at your station. If you do this, make note of this in the daybook! Also, do not affix any stickers to line gear (boots).
MDA Incentive Update
Brothers and Sisters, Please disregard the offer mentioned in the letter from Trustee Younger regarding Wing Daddy's. Unfortunately, this could not be finalized. But, do not fear, there are other incentive offers in works. Stay tuned and we will keep you informed of them as they come.
Fraternally,
Ken Persinger
MDA Letter From Trustee Younger
Brothers and Sisters,
The schedule for the MDA boot drive in station visits has been sent out and will start on Tuesday the second of April. The drive will kick off on the 16th of May and collections will start on the 17th and end the 26th. One of the weekends for the drive will be a volunteer weekend for crews or individuals that had not or have not been able to participate. Times and locations are forthcoming on that issue. Kathleen Born and I had a meeting with Chief Pena and we have his complete and total support. He views this is as a department sponsored event and he expects total participation at all levels to make this a successful campaign. A block of one week has been "cleared out" for this campaign. Inspections, hydrants and other routine operations are to be delayed allowing this time to be devoted to the FTB campaign.
That being said, EPFD and MDA have a history of accomplishing great things to battle the large umbrella of illnesses as well as provide assistance to the families affected by these illnesses. In recent years we have been granted the opportunity to conduct the campaign while on duty in a more efficient and greater visible manner than ever before. Our ability to collect on duty and in uniform has made us the envy of many departments. Unfortunately, in recent years we have seen declining collections for our department for several reasons. Local 51 Executive Board has decided to revamp the department's involvement in the campaign, namely our participation. Last year we collected a little over 53 thousand dollars, a huge decline from the usual 70 thousand we were averaging. We have set a new goal to meet this year. I am confident we can accomplish this goal and so much more. Our goal this year is 1OO thousand dollars. For a week campaign this should be a simple goal to achieve. MDA has dedicated their time and financial resources to help us be successful in this campaign and now it is our turn to return the favor to this great organization. For the top grossing battalion, MDA has bronzed a firefighter boot to be used as a traveling trophy! We are involving the chiefs to be active in the push to motivate and get companies out to collect. Battalions need to get out and work for it if they want to gain possession of the boot and accompanying bragging rights for the year. A "Challenge Coin" is being designed for the participants in the Battalion that collects the most. One last incentive to mention, Wing Daddy's Wings is in the process of sponsoring Monday Night Football Night for each station in the winning Battalion. I believe that this will entail 17 Monday nights during the NFL season.
Corner captains are in demand again! Those that volunteer for these positions will be rewarded with a "pre-kickoff dinner" for the Corner Captain and a guest. This dinner will allow them to discuss duties and meet and greet. They will also receive a FTB polo shirt and "Challenge Coin" for the extra effort. Kathleen Born and her assistant, Tracy, will be headed out to the in station training sessions. They will be educating the members regarding the importance of their participation, where the funds are distributed, and the details surrounding the incentives for the winning crews. With the full support of a new Fire Chief; now is the time to show the State of Texas that El Paso is here, strong, and willing to meet any goal thrown at us.
Fraternally Yours,
James A Younger
915-497-1163
Login for Updated Letter from President Tellez
Brothers and Sisters, I am hoping to have more articles forthcoming. For the time being, if you login to the the Member Resources area and click on Pension Benefits; you will find a letter from President Tellez regarding the recent Pension Issues that have been in the Media. The Executive Board has a meeting with the Pension Board in the near future. I will have that information as soon as it is made availalble. Information and articles pertaining to these issues will only be viewable in the member accessible areas of this site.
Ken Persinger
Article about interactions with the press
Below is a clickable link that will take you to an article from the IAFF pertaining to media relations. Included are tips and factors to consider when dealing with the media. There are a lot of good points to consider. Interactions with the press can "make us or break us" when it comes to getting our point across in an efficient and positive manner. It is well worth the read.
Local 51 response letter to the El Paso Times
To the Editor:
Your coverage of El Paso public safety employee pension issues ("
Pension fund faces shortfall," Feb. 17) fosters an important fiscal discussion.
As city leaders know, the cash infusions in 2007 and 2009 strengthened the pension fund and established a pathway to ensuring fund solvency. The core problem, then and now, is contribution amounts by both the city and pension plan participants. Both sides agreed to future concessions. That time has come.
The fact is, El Paso firefighters and police have been good pension partners with the city. In recent decades, our level of pension contributions has nearly tripled to 15.28 percent while the city's has remained flat at about 18 percent.
Firefighters and police have shown our commitment to helping solve the pension challenges facing El Paso by agreeing to at least $186 million in concessions, but we will not stand by silently as we are vilified and the pension board leadership is smeared.
Even then, we remain ready to address the pension challenges before us – and encourage city leaders to support Mayor John Cook's efforts to sensibly negotiate a solution before he leaves office in June.
Until then, as always, El Paso citizens can count on firefighters to continue striving to deliver excellent service, be good stewards of city resources, and give back to the community.
Joe Tellez
President
El Paso Fire Fighters Association,
IAFF Local 51
City Wellness Clinics
Reminder
With the school year arriving, it's time to get physicals for the kiddos to play sports. Remember that school physicals are not covered under your health insurance plan. Various clinics around town will be offering discounted school physicals. Check with your child's school, as most have this information. Some urgent care clinics will also offer school sport physicals. Make sure to check with the school to see if there's any special paperwork that needs to be filled out.

Take care,
Paul Thompson
1st Vice President Local 51
P-3 A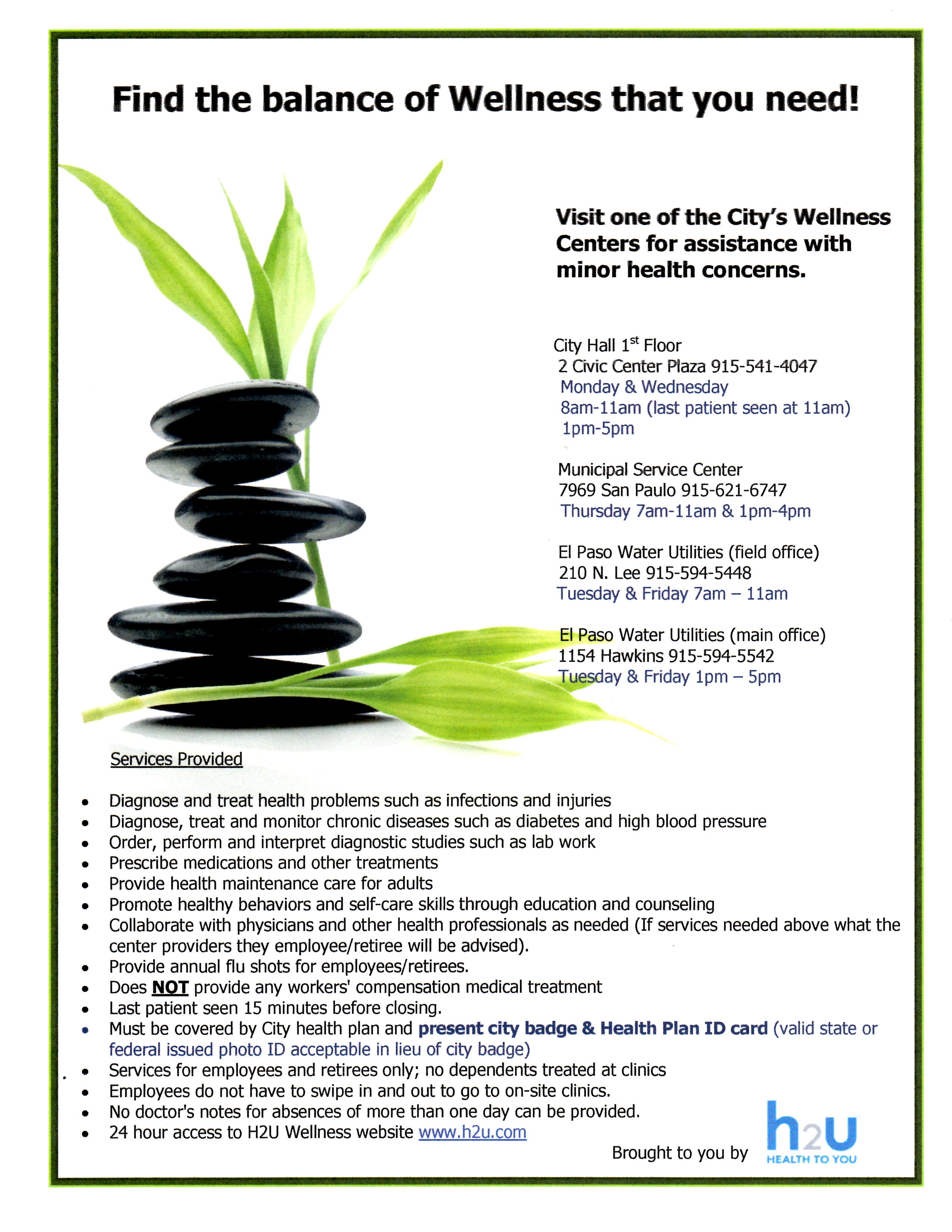 Download:

H2U Wellness Center flyer.pdf
View our Online Store
Check Out Our
Online Store
Local 51 Merchandise Make Great Christmas Gifts
T-shirts for men and women, warm ups and hoodies, caps, mugs, belt buckles, and much more!!!
Contact Our Office at 598-8117 for availability and office hours (Current Office hours Monday thru Friday 10 am to 4 pm)
Internet orders not possible at this time, store pick up only
New Local 51 Coins!!!!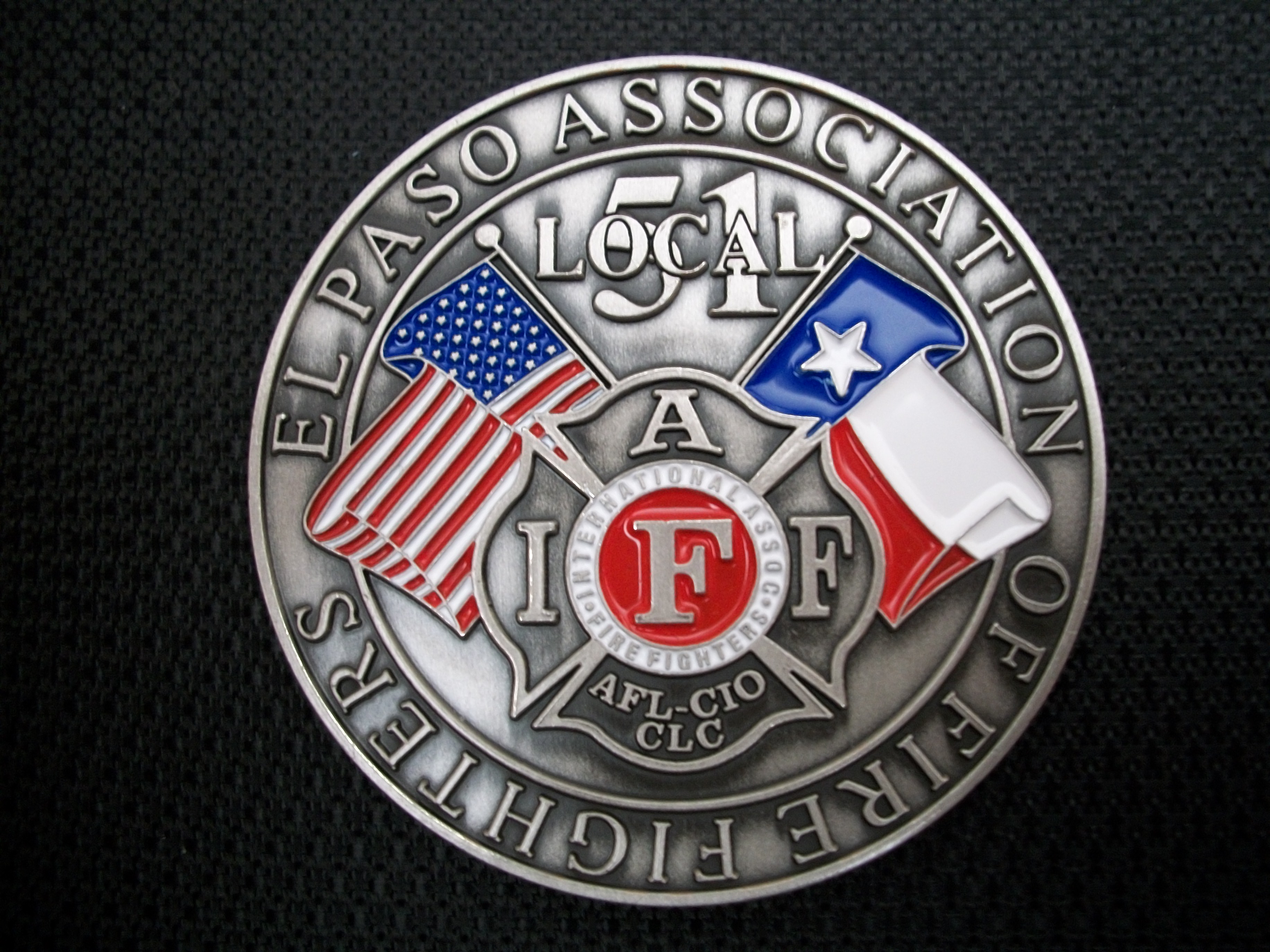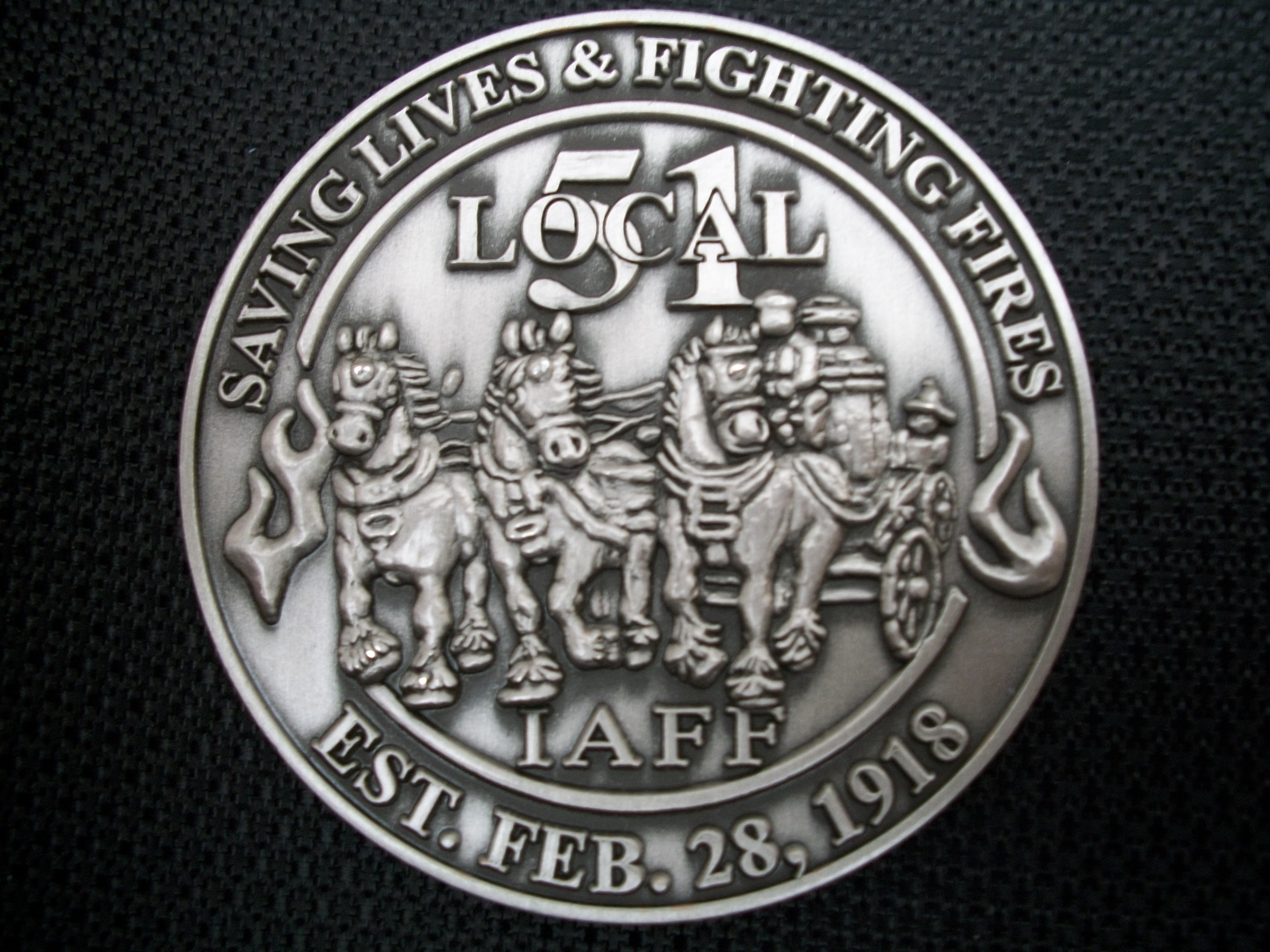 (2 " diameter X 3/16 wide)
| | | |
| --- | --- | --- |
| | Action Center | |
| | | |
| | | |
We will be meeting with the City on July 8th, 9th,and 10th 1000 at Fire Fighters Hall. All are invited. Read More...
The El Paso Association of Firefighters Local 51 has won the 2013 Jack Bostick award for "Highest Dollar Increase" over 2012. Jack was the founder of the Fort Worth Local and served as the IAFF/MDA liaison when the 60th partnership between the IAFF and MDA began 60 years ago this year. Be proud of this accomplishment. Read More...
Members! Please login to view a letter from 1st VP Gunther.
Ken Persinger
10% discount to all union members
(must show membership ID)
Menudo and pozole daily
Breakfast specials and comida corrida

10801 Pebble Hills 915-592-5243
(next to fire fighters hall)

Business hours
Mon-sat 7:30a-9:00p
Sundays 7:30a-8:00p